Rose
Regular price
Sale price
¥3,300
Unit price
per
Sale
Sold out
No synthetic coloring or cochineal!
Lipstick colored with Izumo organic rose "Sahime"
Lipstick colored with Izumo's organic rose "Sahime*1".
Apricot kernel oil*2, camellia seed oil*2, and beeswax*2 are blended as moisturizing ingredients to create moist, glossy lips.
The color is an orange red that blends well with the skin, but you can get various nuances depending on your own lip color.
Synthetic coloring, cochineal, and titanium oxide are not used. *1 Hybrid rose flower (colorant) *2 Moisturizing ingredient
I recommend this hotel
I want to use lipstick that does not use titanium oxide
The type that is easily damaged by lipstick
The colorant for lipstick should be safe
I like natural coloring
Only one color was made
Lipstick that meets strict standards
Amritara has its own strict standards, "Cosmetics 10 Promises". However, lipstick often enters the mouth, so we developed it with even stricter standards. The finished lipstick is only one color. We stoically pursued it so that even those who had given up thinking that lipstick would not suit them would use it. Orange-red rouge develops its own color depending on the original lip color. By all means, please enjoy makeup as your own color.
None of these ingredients are used
titanium oxide

Synthetic coloring (tar pigment)

Cochineal pigments (cochineal, carmine)
Synthetic fragrance
Synthetic preservative
Nanoparticles under 100 nanometers
silicone oil
mineral oil
petroleum-derived ingredients
4 Features of Rose Amulet Rouge
Colored with pesticide-free rose * from Izumo

Uses the organic rose "Sahime" grown in Okuizumo, Shimane Prefecture. "Sahime" is a rose that blooms deep red flowers and is also used as a raw material for sweets. *Hybrid rose flower (colorant)

"Titanium oxide" not used

Lipsticks have strict standards that do not use tar pigments (synthetic coloring agents such as red ○), cochineal, or even titanium oxide because the stratum corneum of the lips is thin and sensitive. Finished the lipstick.

Oil in rouge containing plant oil

Contains plant oils such as apricot kernel oil *1 , camellia seed oil *1 , and argan oil *2 that are highly moisturizing and resistant to oxidation. With a smooth texture, it moisturizes and adds color to your lips. *1 Moisturizing ingredient *2 Argania spinosa kernel oil (moisturizing ingredient)

Subtly sweet rose scent

Contains wild rose *1 , geranium *2 , palmarosa *3 , and frankincense *4 essential oils. A faintly sweet rose scent spreads. The scent is not too strong, so it does not interfere with eating and drinking. *1 Caninabara fruit oil (aromatic component) *2 Smell mandarin orange oil (aromatic component) *3 Fragrant component *4 Nymphaloma oil (fragrant component)
representative ingredients
Izumo pesticide-free rose*
We use "Sahime" roses, which have grown in a pesticide-free rose garden for nearly 30 years and bloom beautifully every May. It is characterized by its unique fragrance, deep red color, and thick petals. *Hybrid rose flower (colorant)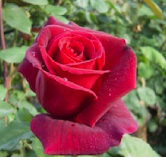 Camellia seed oil*
Oil pressed from the seeds of domestic camellia bushes. Since it contains about 85% oleic acid, which is also a component of sebum, it blends well with the skin. *Moisturizing ingredient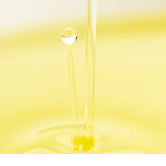 Jojoba seed oil *
Oil pressed from jojoba seeds. Although it is written as "oil" because it is liquid at room temperature, it is classified as a wax, not a vegetable oil. It is hard to oxidize, has good familiarity with the skin, and has high moisturizing power. *Moisturizing ingredient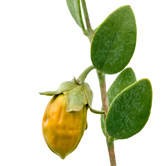 Apricot kernel oil *
Oil pressed from apricot seeds (apricot kernels). Also called apricot kernel oil. It penetrates into the stratum corneum and has good moisturizing power. *Moisturizing ingredient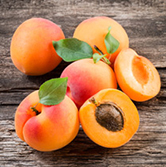 Argan oil *

A rare oil extracted from the seeds of the argan tree, which is found only in the Sahara Desert of Morocco and survives drought and strong sunlight. Protect your skin from dryness. * Argania spinosa kernel oil (moisturizing ingredient)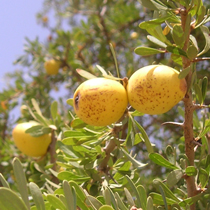 4 fragrance ingredients
wild rose *
An essential oil extracted from the fruit of the deciduous shrub "Canina rose" of the Rosaceae family. The fruit is also known as rosehip and has a sweet and elegant scent. * Caninabara fruit oil (fragrance ingredient)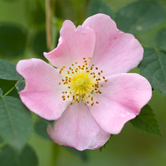 Geranium *
An essential oil extracted from a plant called Pelargonium. Because it contains geraniol, it has a refreshing scent reminiscent of roses. *Smell Pelargonium oil (fragrance ingredient)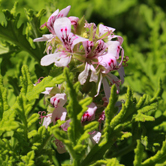 Palmarosa
A plant of the grass family whose essential oil is extracted by steam distillation from the leaves. A sweet floral scent that resembles a little rose. Contains geraniol, which is also found in roses and is pleasing to women. *Aroma component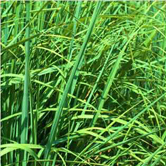 Frankincense *
An essential oil obtained by steam distillation from the resin "frankincense" secreted from Boswellia trees belonging to the family Sapindaceae, Orchidaceae. It has been treated as sacred since ancient times and even appears in the Bible.
*Nyukoju oil (fragrance component)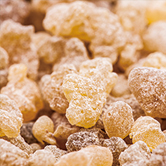 how to use
Apply lipstick all over and use your ring finger to trace the outline once to blend in with the skin.
When removing makeup, soak a cotton pad in cleansing or vegetable oil and gently wipe off.

Please use carefully to make sure that there are no abnormalities on your skin. Discontinue use if cosmetics do not suit your skin, that is, in the following cases.
If you continue to use cosmetics as it is, the symptoms may worsen, so we recommend that you consult a dermatologist.
(1) When abnormalities such as redness, swelling, itchiness, irritation, color loss (white spots etc.) and darkening appear during use.
(2) When the skin used is exposed to direct sunlight and the above abnormalities appear. Do not use on areas with abnormalities such as wounds, swelling, or eczema.
If it gets into your eyes, wash it off immediately.
Do not store in extremely hot or cold places, or in direct sunlight. Keep out of reach of infants. Be careful not to put it out too long when using it.

All ingredients
Camellia seed oil, castor oil, candelilla wax, apricot kernel oil, beeswax, jojoba seed oil, squalane, coconut oil, argania spinosa kernel oil, aloe vera leaf extract, hybrid rose flower, tocotrienols, tocopherols, palm oil, soybean oil, Caninabara fruit oil, palmarosa oil, odorous mandarin quail oil, niger oil, stearic acid, magnesium stearate, mica, zinc oxide, iron oxide
remarks
Please use as soon as possible after opening.
About payment method
Accepted payment methods
・Credit card (Visa, Mastercard, Amex, JCB)
・Shop Pay
・Apple Pay
・Google Pay
・Bank transfer (transfer fee will be borne by the customer)
Regarding delivery
Uniform 850 yen
Free shipping for purchases over 16,500 yen including tax.

We usually ship within 7 business days.
We can't deliver as quickly as major companies, but we will pack each item carefully. Please check the notice for long holidays.

In addition, it may take up to 10 business days for back-ordered items. We appreciate your understanding.
About packing
In "Living with Japanese Essential Oils", we use Yoshino cypress and Yoshino cedar planer scraps as cushioning materials in order to promote the use of domestic materials and eliminate plastics. Thin, curled planer scraps have a nice fragrance as they are, and can be processed and used in diffusers. Please enjoy yourself.

We do not accept gift wrapping, but please feel free to contact us if you have any questions.
シェア
View full details