Forest, Arboretum, Hiba, Relax
Regular price
Sale price
¥4,400
Unit price
per
Sale
Sold out
The power of valuable hinokitiol, which has strong antibacterial properties and is also used as a hair restorer.

Hinokitiol has strong antibacterial properties and creates a scalp environment that nurtures healthy hair. Because it also has a hair-growth effect, it is an ingredient that is sometimes added to commercial hair-growth agents. Only 200g of hinokitiol can be obtained from a 2-ton truck full of cypress sawdust. You can take only a small amount. What's more, Kikake Shampoo is a rinse-in shampoo, so the price is very reasonable considering that this one product serves as a shampoo, conditioner, and hair restorer.
Non-silicon shampoo that sticks to natural ingredients that can be used from babies
A creamy texture shampoo with the scent of Aomori Hiba. It lathers well and saves time without the need for conditioner, and is highly recommended for mothers who bathe with their children and men who are busy with work and want to finish shampooing quickly. We are very particular about surfactants and are made with plant-based ingredients, so it can be used safely by the whole family, even for babies.
Contains cedrol to improve sleep quality
Cedrol, which is contained in the essential oil of Aomori Hiba, is said to have the effect of improving the quality of sleep. A shampoo that allows you to feel free to use aromatherapy in your daily life.


For those who want to create volume after giving birth and after giving birth to fluffy thin cat hair
It has a thick texture and lathers well, so you don't feel stress when washing. The scent of Aomori Hiba is heavier than that of cypress, which is a solid tree. It's good to run out of bubbles, and it's not slimy. When it dried, it had a smooth finish, and when I brushed it, I didn't have to worry about tangling. If you continue to use it, the roots of your hair will become softer, which is surprising.
For those who want to use it continuously, large-capacity refills are advantageous!
Salon exclusive shampoos and conditioners cost about twice as much. Scalp care is a habit that I want to continue for a long time. The large-capacity 1 liter size refill for Kikake Shampoo is a great value. Many people purchase this product on a regular basis, so the pouch-type refill reduces the amount of waste and is kind to the earth.

You can purchase Kikake Shampoo 1,000ml refill here .
About payment method
Accepted payment methods
・Credit card (Visa, Mastercard, Amex, JCB)
・Shop Pay
・Apple Pay
・Google Pay
・Bank transfer (transfer fee will be borne by the customer)
Regarding delivery
Uniform 850 yen
Free shipping for purchases over 16,500 yen including tax.

We usually ship within 7 business days.
We can't deliver as quickly as major companies, but we will pack each item carefully. Please check the notice for long holidays.

In addition, it may take up to 10 business days for back-ordered items. We appreciate your understanding.
About packing
In "Living with Japanese Essential Oils", we use Yoshino cypress and Yoshino cedar planer scraps as cushioning materials in order to eliminate plastic and promote the use of domestic materials. Thin, curled planer scraps have a nice fragrance as they are, and can be processed and used in diffusers. Please enjoy yourself.

We do not accept gift wrapping, but please feel free to contact us if you have any questions.
シェア
View full details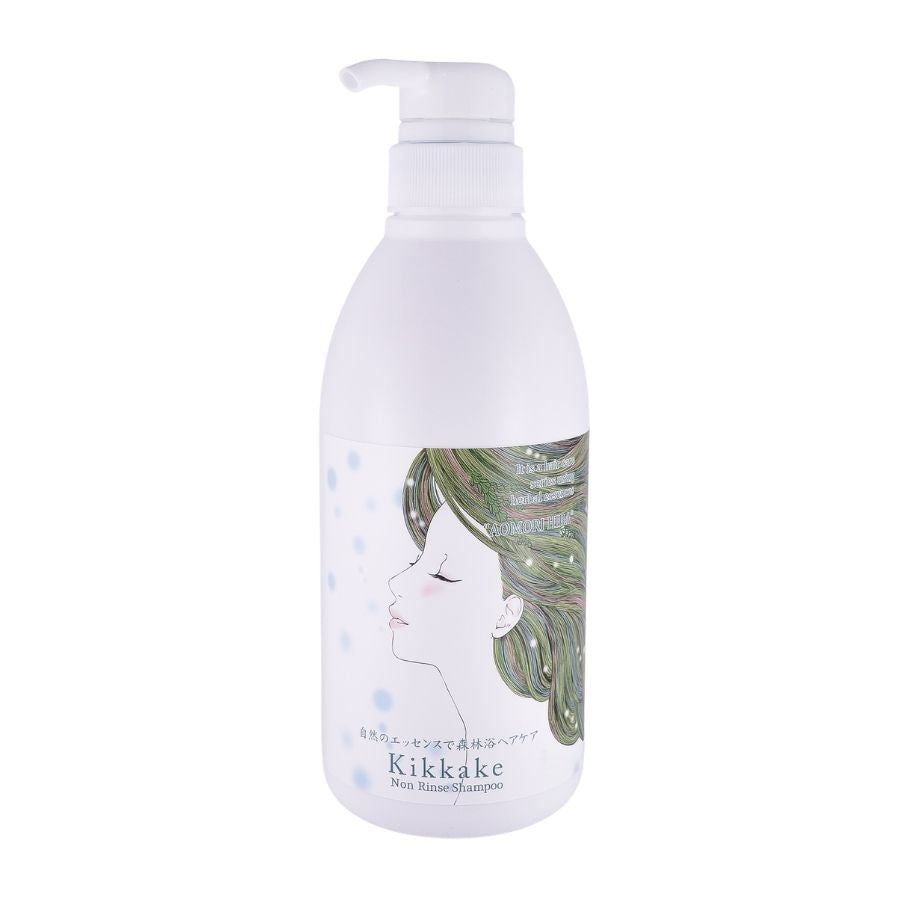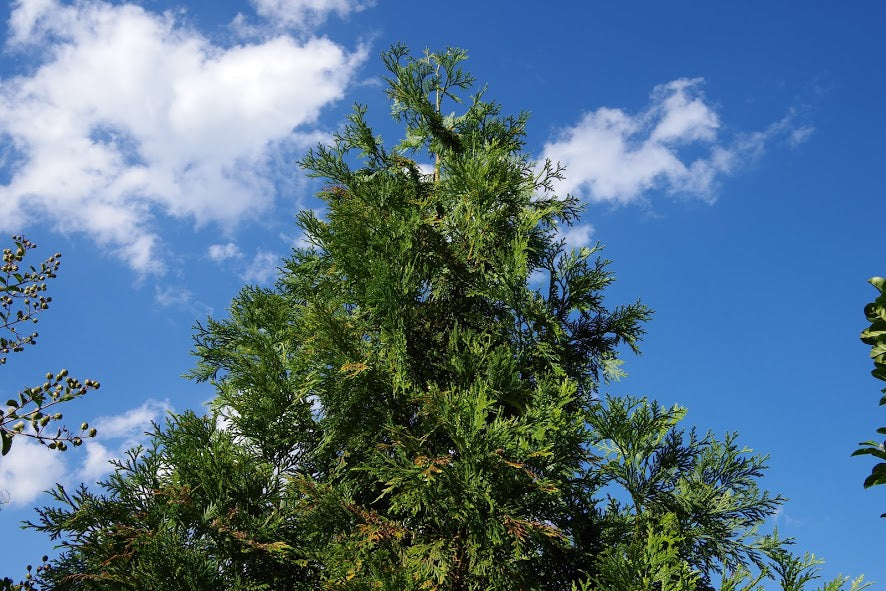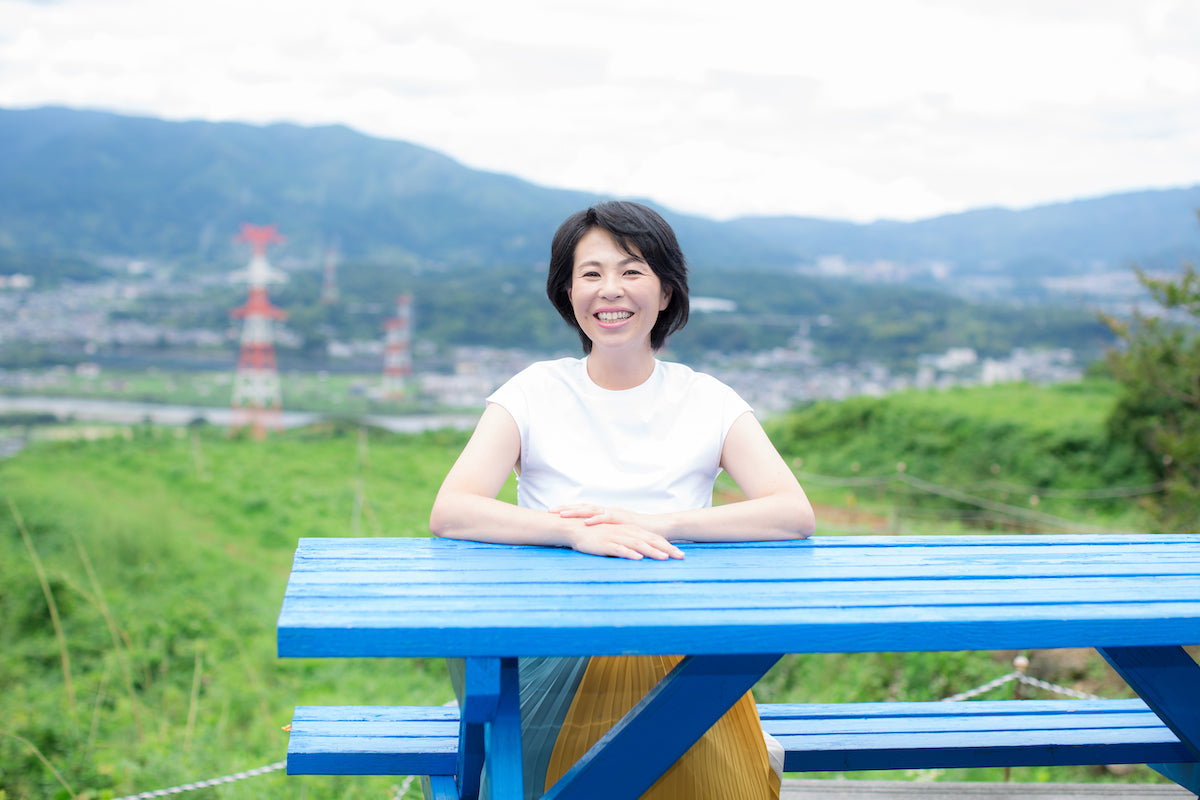 2022/5/4
初めて購入しました。ノンシリコンシャンプーはパサつきが気になる印象ですが、こちらのシャンプーは洗い上がりがしっとりして髪全体が落ち着きました。これから夏に向けて重宝しそうです。またリピートしたいと思います。
キッカケシャンプーをお使いいただき、ありがとうございます!使い心地は髪の根本が元気になってフワフワになり、全体は落ち着くと皆さんおっしゃってくださいます。リピーターさんも多い商品ですので、ぜひお得な詰め替え用もご利用くださいませまたのご来店お待ちしております。
2022/6/3
梱包のクッション材が木で、箱を開けたときからテンションが上がりました。 シャンプーは肌の弱い子ども(2歳)用にと購入。本人もパッケージが気に入ったのか、普段は嫌がるシャンプーもこのキッカケシャンプーを見せると嫌がることなく、泣かずにシャンプーができました!リンスインなので、子どもに何度もお湯をかけなくても済むのも嬉しいです。 子どもはドライヤーを嫌がるので髪は自然乾燥ですが、お風呂上がりもきしむことなく、翌日の手触りも柔らかく、指通りもよかったです。 もちろん、シャンプーによる肌荒れもなく、安心して使えそうです。
この度はキッカケシャンプーをご購入いただき、ありがとうございます。梱包材に使用している吉野ヒノキのカンナロールについても、喜んでいただき嬉しく思います。
お子様用に選んでいただいたんですね。パッケージのイラストを気に入っていただいたようで良かったです。楽しくシャンプーさせてくれると、本当に気持ちが楽になりますよね。リンスインだとお湯を頭にかけられるのを嫌がるお子様でも、手早く済みますし便利です。お肌の調子も大丈夫とのことで、本当に良かったです。ありがとうございます!
また、次回詰め替え用も入荷予定ですので、よろしければチェックしてみてくださいね。
2022/9/30
香りはヒバらしいヒバの香りです。当方ショートヘアなのですが,正直これ1本でツヤツヤになりますし,櫛通りもとても良いです。特筆すべきは,ちょっと汗をかいて頭皮が痒いな…という時もシャンプー後にはすっきりし,その日1日快適に過ごせたことです。次回もリピ決定です♪ 気持ちの良いシャンプーです。
レビューありがとうございます。
リンスなしで使えるのが便利ですよね。そして、ヒバの持つ香りと抗菌作用が期待できることなど、お楽しみいただけて嬉しいです。ぜひ、使い続けていただければと思います。
2022/5/4
初めて購入しました。ノンシリコンシャンプーはパサつきが気になる印象ですが、こちらのシャンプーは洗い上がりがしっとりして髪全体が落ち着きました。これから夏に向けて重宝しそうです。またリピートしたいと思います。
キッカケシャンプーをお使いいただき、ありがとうございます!使い心地は髪の根本が元気になってフワフワになり、全体は落ち着くと皆さんおっしゃってくださいます。リピーターさんも多い商品ですので、ぜひお得な詰め替え用もご利用くださいませまたのご来店お待ちしております。
2022/6/3
梱包のクッション材が木で、箱を開けたときからテンションが上がりました。 シャンプーは肌の弱い子ども(2歳)用にと購入。本人もパッケージが気に入ったのか、普段は嫌がるシャンプーもこのキッカケシャンプーを見せると嫌がることなく、泣かずにシャンプーができました!リンスインなので、子どもに何度もお湯をかけなくても済むのも嬉しいです。 子どもはドライヤーを嫌がるので髪は自然乾燥ですが、お風呂上がりもきしむことなく、翌日の手触りも柔らかく、指通りもよかったです。 もちろん、シャンプーによる肌荒れもなく、安心して使えそうです。
この度はキッカケシャンプーをご購入いただき、ありがとうございます。梱包材に使用している吉野ヒノキのカンナロールについても、喜んでいただき嬉しく思います。
お子様用に選んでいただいたんですね。パッケージのイラストを気に入っていただいたようで良かったです。楽しくシャンプーさせてくれると、本当に気持ちが楽になりますよね。リンスインだとお湯を頭にかけられるのを嫌がるお子様でも、手早く済みますし便利です。お肌の調子も大丈夫とのことで、本当に良かったです。ありがとうございます!
また、次回詰め替え用も入荷予定ですので、よろしければチェックしてみてくださいね。
2022/9/30
香りはヒバらしいヒバの香りです。当方ショートヘアなのですが,正直これ1本でツヤツヤになりますし,櫛通りもとても良いです。特筆すべきは,ちょっと汗をかいて頭皮が痒いな…という時もシャンプー後にはすっきりし,その日1日快適に過ごせたことです。次回もリピ決定です♪ 気持ちの良いシャンプーです。
レビューありがとうございます。
リンスなしで使えるのが便利ですよね。そして、ヒバの持つ香りと抗菌作用が期待できることなど、お楽しみいただけて嬉しいです。ぜひ、使い続けていただければと思います。