sweet, gorgeous, rich, exotic
Regular price
Sale price
¥7,150
Unit price
per
Sale
Sold out
only natural flavors
More than 10 kinds of fragrance
A luxurious and gorgeous perfume blended with natural fragrances such as sandalwood, benzoin, fragrant rose, gardenia, jasmine, and rose, based on the Japanese essential oil Yamato Toki. A blend of Mr. Tsukasa Nagashima, the leading expert in incense. Cosmetics registered. It's a scent that enhances femininity and gives you a sense of depth in its sweetness, and it leaves a very strong impression.
Perfume you want to give as a gift that you don't wear
Christmas presents, birthdays, White Day... Comes in a perfect gift box for adults. How about sending a letter to someone who wants to be beautiful and dignified no matter how old they are? Perfume becomes an original scent that only that person can emit, depending on the body temperature of the wearer and the original scent of the body surface. Also, please enjoy the changes over time.
About delivery estimate
*Due to the popularity of this product, it may take some time to ship depending on the timing. We recommend that you place your order earlier than you plan to use.
About payment method
Accepted payment methods
・Credit card (Visa, Mastercard, Amex, JCB)
・Shop Pay
・Apple Pay
・Google Pay
・Bank transfer (transfer fee will be borne by the customer)
Regarding delivery
Uniform 850 yen
Free shipping for purchases over 16,500 yen including tax.

We usually ship within 7 business days.
We can't deliver as quickly as major companies, but we will pack each item carefully. Please check the notice for long holidays.

In addition, it may take up to 10 business days for items to be ordered. We appreciate your understanding.
About packing
In "Living with Japanese Essential Oils", we use Yoshino cypress and Yoshino cedar planer scraps as cushioning materials in order to promote the use of domestic materials and eliminate plastics. Thin, curled planer scraps have a nice fragrance as they are, and can be processed and used in diffusers. Please enjoy yourself.

We do not accept gift wrapping, but please feel free to contact us if you have any questions.
シェア
View full details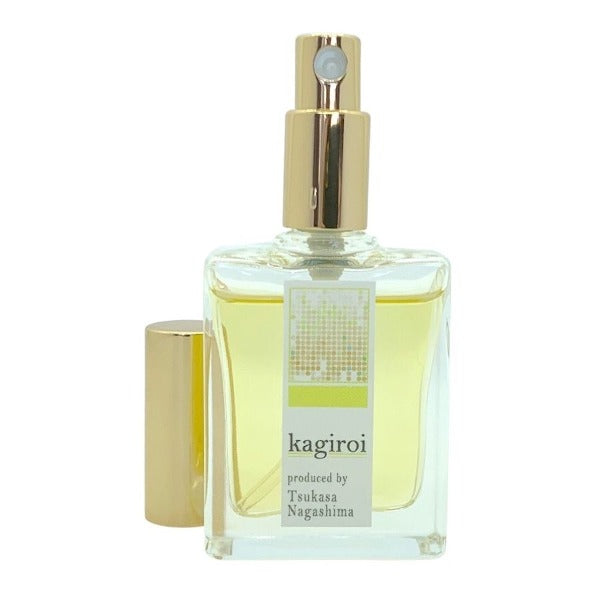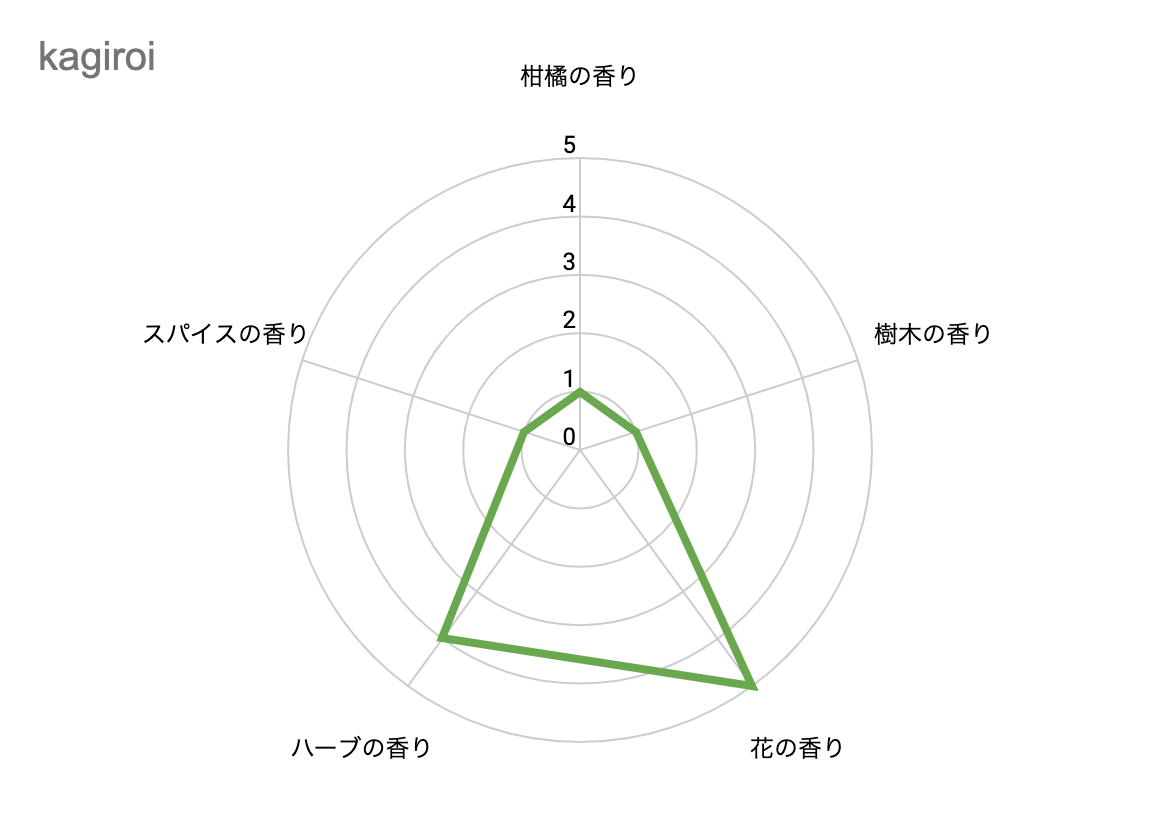 喜びを感じる香り
香りから目を惹く華やかさの中に、堂々とした芯の強さを感じました。
金木犀やクチナシなどの甘い香りは、日々の楽しみ方やワクワクすることを教えてくれるようでした。
落ち込んでいたとしても、次のステップへ向かうまで寄り添ってくれるお守りのような香水です。
kagiroiの甘く華やかな香りは、特別な時間を演出してくれます。
バスルームで香らせると、お洒落な空間が完成しますよ♪
この度は「kagiroi」のレビューを投稿してくださり、ありがとうございます。
「喜びを感じる」と表現してくださりありがとうございます!
お守りのように香りを使っていただくと、非常に効果的ですよね。
バスルームで使うのはいいアイデアですね。スタッフも参考にさせていただきます。
喜びを感じる香り
香りから目を惹く華やかさの中に、堂々とした芯の強さを感じました。
金木犀やクチナシなどの甘い香りは、日々の楽しみ方やワクワクすることを教えてくれるようでした。
落ち込んでいたとしても、次のステップへ向かうまで寄り添ってくれるお守りのような香水です。
kagiroiの甘く華やかな香りは、特別な時間を演出してくれます。
バスルームで香らせると、お洒落な空間が完成しますよ♪
この度は「kagiroi」のレビューを投稿してくださり、ありがとうございます。
「喜びを感じる」と表現してくださりありがとうございます!
お守りのように香りを使っていただくと、非常に効果的ですよね。
バスルームで使うのはいいアイデアですね。スタッフも参考にさせていただきます。