The scent of rose that envelops you in a gorgeous feeling
Regular price
Sale price
¥2,970
Unit price
per
Sale
Sold out
Aging care while making your hands look beautiful
A hand cream that moisturizes and protects against external stimuli such as dryness, leaving your hands beautiful and lustrous.
Smooth and non-sticky, recommended for aging care*1.
Natural human ceramide*2 blends into the skin and protects the skin from external stimuli such as dryness.
Ehime Prefecture pearl oyster powder*3 prepares your hands for a beautiful radiance.
*1 Age-appropriate care that provides moisture and luster
*2 Ceramide AP (moisturizing ingredient)
*3 Mother-of-pearl powder (skin conditioning and luster ingredient)
I recommend this hotel
Worried about dryness and stiffness on the back of the hand
I want to give my hands moisture and luster
I don't want my skin to look old
I like smooth hand cream
None of these ingredients are used
synthetic surfactant
Synthetic preservative
Synthetic fragrance
synthetic coloring
silicone oil
mineral oil
petroleum-derived ingredients
4 Features of Phyto Veil Hand Treatment [Rose]
Protects hand skin from external stimuli

Carefully selected ingredients that protect hand skin exposed to the outside air.
Formulated with blue-green algae spirulina extract *1 , pomegranate flower extract *2 , perilla leaf extract *2 , kakadu plum extract *3 , and fermented lactic acid bacteria extract *4 cultivated from 12 types of lactic acid bacteria. *1 Spirulina maxima extract (moisturizing ingredient) *2 Moisturizing ingredient *3 Terminalia ferdinandiana fruit extract (moisturizing ingredient) *4 Lactococcus culture extract, lactobacillus culture solution, plum (moisturizing ingredient)

Aging care *1 for firm, glossy hands

Contains natural human ceramide *2 derived from soy sauce and broccoli seed oil *3 as moisturizing ingredients. Adheres to the skin and supplements moisture, softens hardened keratin and prepares the hand skin with luster. *1 Age-appropriate care *2 Ceramide AP, Ceramide NP (moisturizing ingredient) *3 Moisturizing ingredient

Smooth and comfortable to use without leaving stickiness

We are particular about the feeling of use that does not make you feel sticky even if you work or do housework immediately after applying. With a fresh and light texture, it spreads well and blends smoothly into the skin of the hands.

Contains pearl oyster powder * for radiant hand skin

The mother-of-pearl layer of Akoya shells after harvesting is manually scraped off one by one and processed into powder. Creates elegant hand skin with a beautiful glow. *Nacre layer powder (skin conditioning and luster ingredient)
Main ingredients
Natural human ceramide derived from soy sauce *
Natural human ceramide extracted from soybean cake. Human-type ceramide has the same structure as ceramide found in human skin, so it has the advantage of being easily absorbed by the skin. It protects your hands from external stimuli such as dryness, and gives moisture and firmness. * Ceramide AP, Ceramide NP (moisturizing ingredients)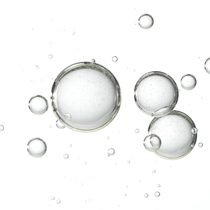 pearl oyster powder *
In Uwajima City, Ehime Prefecture, where pearl farming is thriving, the mother-of-pearl layers of pearl oyster shells are scraped off one by one by hand and processed into powder. It is an upcycled raw material and is a raw material that has been certified as an excellent recycled raw material by Ehime Prefecture. *Nacre layer powder (skin conditioning and luster ingredient)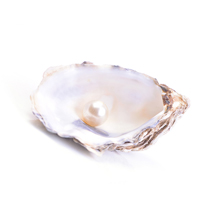 Spirulina extract *
Spirulina is a type of blue-green algae that is said to have originated more than 3 billion years ago. It is a life form that has survived to the present day by taking in the strong sunlight that fell on the earth in ancient times, performing photosynthesis and taking in energy.
*Spirulina maxima extract (moisturizing ingredient)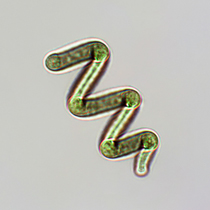 Pomegranate flower extract *
Contains an extract extracted from the bright flowers of the pomegranate, which is known as a happy fruit for women. Protects hands exposed to the outside air without being covered by clothing. *Moisturizing ingredient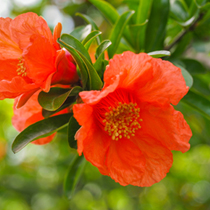 Perilla leaf extract *
An extract extracted from perilla leaves, a plant of the Labiatae family. Perilla leaves are similar to perilla leaves and are eaten raw or pickled in seasonings. *Moisturizing ingredient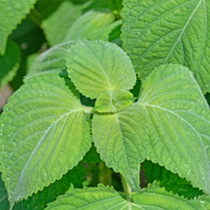 Kakadu plum extract *
The extract is extracted from Kakadu Plum, a yellow-green fruit that grows in Australia. Kakadu plum is known as a superfruit and is used for skin care and supplements. * Terminalia fernandiana fruit extract (moisturizing ingredient)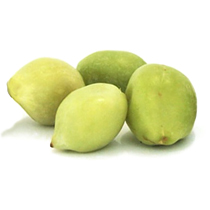 Broccoli seed oil *
Broccoli seed oil. Contains erucic acid, a type of fatty acid, to give a bright luster. Although it is an oil, it is less sticky and smooth. *Moisturizing ingredient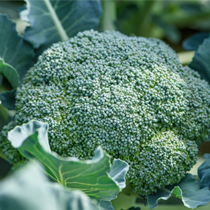 Fermented lactic acid bacteria extract *
Formulated with extracts cultured from 12 types of lactic acid bacteria. Prevents dryness and roughness, moisturizes and protects hand skin. *Lactococcus culture extract, lactobacillus culture, plum (moisturizing ingredient)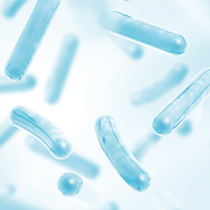 how to use
Take an appropriate amount and let it blend well with your fingers.


Please use carefully to make sure that there are no abnormalities on your skin.
Discontinue use if cosmetics do not suit your skin, that is, in the following cases.
If you continue to use cosmetics as it is, the symptoms may worsen, so we recommend that you consult a dermatologist.
(1) When abnormalities such as redness, swelling, itchiness, irritation, color loss (white spots etc.) and darkening appear during use.
(2) When the skin used is exposed to direct sunlight and the above abnormalities appear.
Do not use on areas with abnormalities such as wounds, swelling, or eczema.
If it gets into your eyes, wash it off immediately.
Do not store in extremely hot or cold places, or in direct sunlight.
Keep out of reach of infants. Please use with clean hands.
All ingredients
Water, shea butter, propanediol, jojoba seed oil, glycerin, palmitic acid, stearic acid, ethanol, perilla leaf extract, pomegranate flower extract, terminalia ferdinandiana fruit extract, xanthan gum, spirulina maxima extract, broccoli seed oil, lactic acid bacteria Culture extract, lactobacillus culture solution, plum, hyaluronic acid Na, ceramide AP, ceramide NP, mother-of-pearl powder, lecithin, canina rose fruit oil, grapefruit seed extract, hydroxylated K, damask rose flower oil, marigold flower oil, palmarosa Oil, lavender oil, phenethyl alcohol, sucrose *1, tocopherol, soybean oil *2, seawater, dextrin *1 Component contained in Spirulina maxima extract *2 Component contained in tocopherol
remarks
Internal capacity
50g

Please use as soon as possible after opening.
About payment method
Accepted payment methods
・Credit card (Visa, Mastercard, Amex, JCB)
・Shop Pay
・Apple Pay
・Google Pay
・Bank transfer (transfer fee will be borne by the customer)
Regarding delivery
Uniform 850 yen
Free shipping for purchases over 16,500 yen including tax.

We usually ship within 7 business days.
We can't deliver as quickly as major companies, but we will pack each item carefully. Please check the notice for long holidays.

In addition, it may take up to 10 business days for items to be ordered. We appreciate your understanding.
About packing
In "Living with Japanese Essential Oils", we use Yoshino cypress and Yoshino cedar planer scraps as cushioning materials in order to promote the use of domestic materials and eliminate plastics. Thin, curled planer scraps have a nice fragrance as they are, and can be processed and used in diffusers. Please enjoy yourself.

We do not accept gift wrapping, but please feel free to contact us if you have any questions.
シェア
View full details