Slightly sweet summer and rosemary
Regular price
Sale price
¥704
Unit price
per
Sale
Sold out
Sunscreen that removes blue light with cut soap
Trial size available.
UV absorber, titanium oxide, zinc oxide, talc· No nanoparticles less than 100nm are used.
A non-chemical sunscreen that protects the skin from UV rays and blue light with the beauty mineral "cerium oxide*1".
It is recommended as a makeup base because it is smooth to use and brightens the skin * 2.
It can be easily removed with soap or gentle cleansing. Blue light cut rate 94.2% *3 .

*1 UV scattering agent
*2 Depends on makeup effect.
*3 Researched by the raw material manufacturer. Cut rate: The value obtained by applying the product to a glass piece with a thickness of 20 μm, measuring the transmittance (%) of blue light (wavelength 380-500 nm) with a spectrophotometer, and subtracting from 100. The cut rate at 500 nm, which has the highest transmittance, is posted. *3 Depends on makeup effect
Sticking to "non-nano" for skin safety
No nanoparticles of 100 nm or less are used, and natural coatings of alginic acid and xanthan gum are used to prevent minerals from coming into direct contact with the skin.
With a fresh texture, it blends smoothly into the skin and creates a bright tone*2, so it can also be used as a makeup base.
I recommend this hotel
I'm looking for a sunscreen that doesn't use UV absorbers.
Looking for non-nano cosmetics
I want to use a non-squeaky sunscreen
A sunscreen with a light feeling of use is good
Only sunscreens that don't have a strong scent can be used
Looking for a sunscreen that can be washed off with soap
A sunscreen that can be used as a makeup base is good
I have a job that exposes me to blue light for a long time
Worried about photoaging
I want to use it with my child
Introduction of main ingredients
Cerium *
A natural mineral that is a kind of rare earth. The cerium carbonate extracted from the natural ore mined in Mongolia is smelted and made into a powder. Conventional cerium is hard and difficult to process, but temperature control solves this problem and produces smooth, rounded particles.
* Cerium oxide (ultraviolet scattering agent)
Croyona Seed Oil *
A leguminous plant that grows naturally in subtropical regions. It has been used in India for a long time.
*Moisturizing ingredient
Olive fruit oil *
An evergreen tall tree of the Oleaceae family cultivated in areas facing the Mediterranean Sea such as Spain and Italy. Simply by squeezing the raw fruit pulp without heating, the oil content rises to the surface of the juice, and the oil is obtained by separating this. An oleic acid-based oil that contains vitamin E and has good moisturizing power.
*Moisturizing ingredient
Cork oak bark extract *
An extract of polyphenols extracted from cork oak mass, a by-product of the process of making wine corks. Keep your skin healthy.
*Moisturizing ingredient
Roman chamomile *
Naturally cultivated Roman chamomile extract from Amritara's own farm in Kyushu. A perennial of the Asteraceae family, the flowers and leaves have a sweet scent resembling apples. Unlike German chamomile, it is characterized by its fragrant leaves.
*Roman chamomile flower extract (moisturizing ingredient)
Ceramide NP * (Ceramide 3)
Ceramide obtained by microbial fermentation such as yeast. Ceramide fills the gaps in the stratum corneum, protecting the skin and allowing it to retain fresh moisture. Ceramide NP moisturizes the skin.
*Moisturizing ingredient
sweet summer *
The essential oil is extracted by steam distillation from pesticide-free Amanatsu grown in Ehime Prefecture. It has a sweet and fresh scent.
* Natsumikan peel oil (fragrance ingredient)
Rosemary *
A fragrant herb of the Labiatae family. Extract essential oil from rosemary leaves and flowers. It is also famous as the main ingredient of the world's oldest perfume "Hungarian Water".
*Rosemary leaf oil (aromatic component)
how to use
After lotion and cream, take 3 or 4 pushes and spread thinly over your face and neck.
It can also be used on the decollete and body.
You may use only sunscreen without applying cream.
Since it is an airless container, it may be necessary to press the air dozens of times on rare occasions.
If the inner solution does not come out even after pushing for a while, please try the following procedure.
1. With the cap on, turn the container upside down, and tap the cap on your palm 10-20 times rhythmically.
2. After removing the cap, stand vertically as usual and push until the liquid comes out.
*At this time, if you fix the bottom of the container to a table, it will be easier to push vertically.
Precautions for use
Please use carefully to make sure that there are no abnormalities on your skin.
Discontinue use if cosmetics do not suit your skin, that is, in the following cases.
If you continue to use cosmetics as it is, the symptoms may worsen, so we recommend that you consult a dermatologist.
(1) When abnormalities such as redness, swelling, itchiness, irritation, color loss (white spots etc.) and darkening appear during use.
(2) When the skin used is exposed to direct sunlight and the above abnormalities appear. Do not use on areas with abnormalities such as wounds, swelling, or eczema.
If it gets into your eyes, wash it off immediately.
Do not store in extremely hot or cold places, or in direct sunlight. Keep out of reach of infants.
Use with clean hands and do not touch the discharge port directly with your hands. Due to the use of natural ingredients, the fragrance and color tone may change, but there is no problem with use. Please replace after wiping your skin with a towel.
Please use as soon as possible after opening.
All ingredients
Water, cerium oxide, propanediol, olive fruit oil, palmitic acid, jojoba seed oil, croyona seed oil, glycerin, stearic acid, coconut oil, ethanol, xanthan gum, shea butter, cork oak bark extract, oak root extract, sodium hyaluronate, Sodium alginate, chamomile flower extract, rosemary extract, ceramide NP, leuconostoc/radish root fermentation liquid, grapefruit seed extract, lecithin, potassium hydroxide, tocopherol, sunflower seed oil*, citrus peel oil, rosemary leaf oil* Ingredients contained in tocopherol (natural vitamin E)
Please select the content
40g of this product
trial size 5g
About payment method
Accepted payment methods
・Credit card (Visa, Mastercard, Amex, JCB)
・Shop Pay
・Apple Pay
・Google Pay
・Bank transfer (transfer fee will be borne by the customer)
Regarding delivery
Uniform 850 yen
Free shipping for purchases over 16,500 yen including tax.

We usually ship within 7 business days.
We can't deliver as quickly as major companies, but we will pack each item carefully. Please check the notice for long holidays.

In addition, it may take up to 10 business days for back-ordered items. We appreciate your understanding.
About packing
In "Living with Japanese Essential Oils", we use Yoshino cypress and Yoshino cedar planer scraps as cushioning materials in order to eliminate plastics and promote the use of domestic materials. Thin, curled planer scraps have a nice fragrance as they are, and can be processed and used in diffusers. Please enjoy yourself.

We do not accept gift wrapping, but please feel free to contact us if you have any questions.
シェア
View full details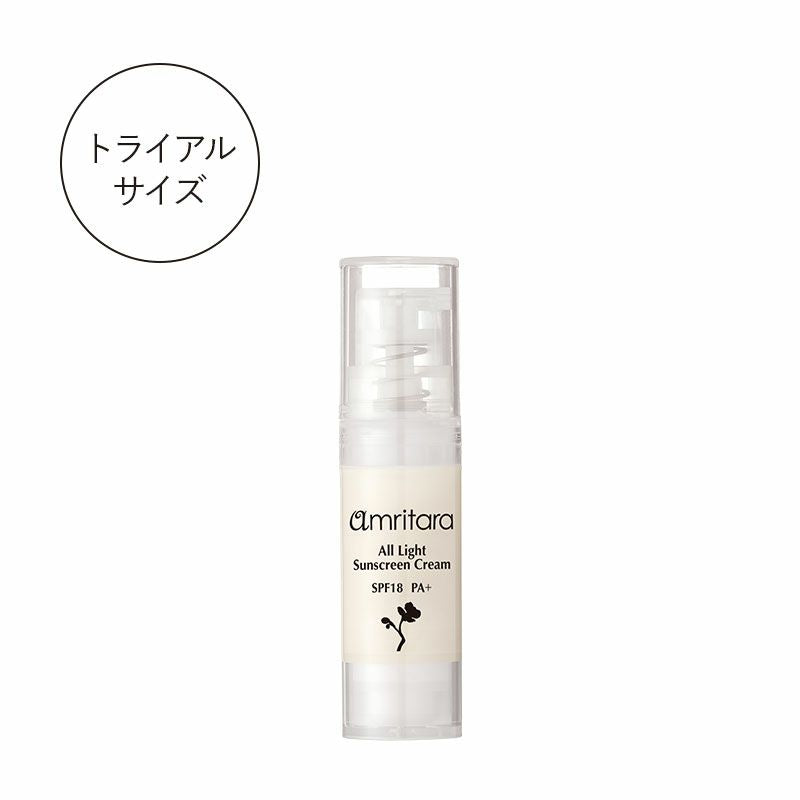 2022/5/12
It spreads well, smells good, and is effective. It's not sticky and the scent makes me feel better, so I use it casually while driving or taking a walk. I think it's a good product.
thank you! I'm sure you're enjoying all the good things about the All Light Sunscreen. Please feel free to use it all year round.
2022/5/12
It spreads well, smells good, and is effective. It's not sticky and the scent makes me feel better, so I use it casually while driving or taking a walk. I think it's a good product.
thank you! I'm sure you're enjoying all the good things about the All Light Sunscreen. Please feel free to use it all year round.