Forest type, tree scent, sweet, relaxing, soothing
Regular price
Sale price
¥1,100
Unit price
per
Sale
Sold out
Plenty of water-soluble aromatic ingredients contained in the scent of Kuromoji
Kuromoji essential oil is often expensive, so if you are hesitant to buy it, how about aromatic distilled water? Aromatic distilled water, a by-product of the steam distillation of essential oils. It is called floral water, herbal water, herbal water, hydrosol, etc. Fragrant distilled water is used as a room spray because it has a pleasant smell because it contains water-soluble aromatic components among the components contained in essential oils, and it is used as a raw material in cosmetics because it maintains its antioxidant power. doing. Kuromoji's floral water features a sweet and soothing tea-like scent.
Convenient kuromoji water that can be used in various ways in your life
Kuromoji Floral Water contains relaxing aromatic ingredients such as linalool. Therefore, it is perfect as a room spray to use when you want to calm down in your room, or as a pillow mist to use on your pillow before going to sleep, when you want to relax. In addition, although the concentration is lower than essential oils, it contains natural aromatic ingredients, so you can enjoy the scent by mixing it with hair water when styling your hair or in the bath.
There are still many places where it can be used, and personally, if you mix it with the water in the humidifier tank or put it in the cleaning robot's wiping water tank, the room will be wrapped in a pleasant scent. (Please note that it is not recommended to use anything other than water for humidifiers and cleaning robots.) This fragrant distilled water is a great bargain at 1,000 yen per liter. Please divide it into a spray bottle and use it in various ways.
Usage
as a room spray
as a deodorant spray
as linen water
as hair water
for wiping
as a bath salt
Product Details
Fragrant distilled water (also known as floral water or hydrosol) of kuromoji harvested by steam distillation. Filtered and bottled from buckwheat distilled in the workshop. Therefore, it does not contain any preservatives. Expiration date is about 3 months unopened. Please store it in a cool and dark place even if it is unopened. Also, since it is a natural product, please note that the color and scent may vary depending on the lot.
Notes
Please use it at your own risk when applying it to your skin.
Do not drink.
If you feel any abnormality during use, please stop using it.
Please close the cap tightly after use.
Avoid direct sunlight, high temperature and humidity, and keep out of reach of children and pets.
When using a humidifier or cleaning robot, please read the instruction manual carefully and use it at your own risk.
About payment method
Accepted payment methods
・Credit card (Visa, Mastercard, Amex, JCB)
・Shop Pay
・Apple Pay
・Google Pay
・Bank transfer (transfer fee will be borne by the customer)
Regarding delivery
Uniform 850 yen
Free shipping for purchases over 16,500 yen including tax.

We usually ship within 7 business days.
We can't deliver as quickly as major companies, but we will pack each item carefully. Please check the notice for long holidays.

In addition, it may take up to 10 business days for back-ordered items. We appreciate your understanding.
About packing
In "Living with Japanese Essential Oils", we use Yoshino cypress and Yoshino cedar planer scraps as cushioning materials in order to promote the use of domestic materials and eliminate plastics. Thin, curled planer scraps have a nice fragrance as they are, and can be processed and used in diffusers. Please enjoy yourself.

We do not accept gift wrapping, but please feel free to contact us if you have any questions.
シェア
View full details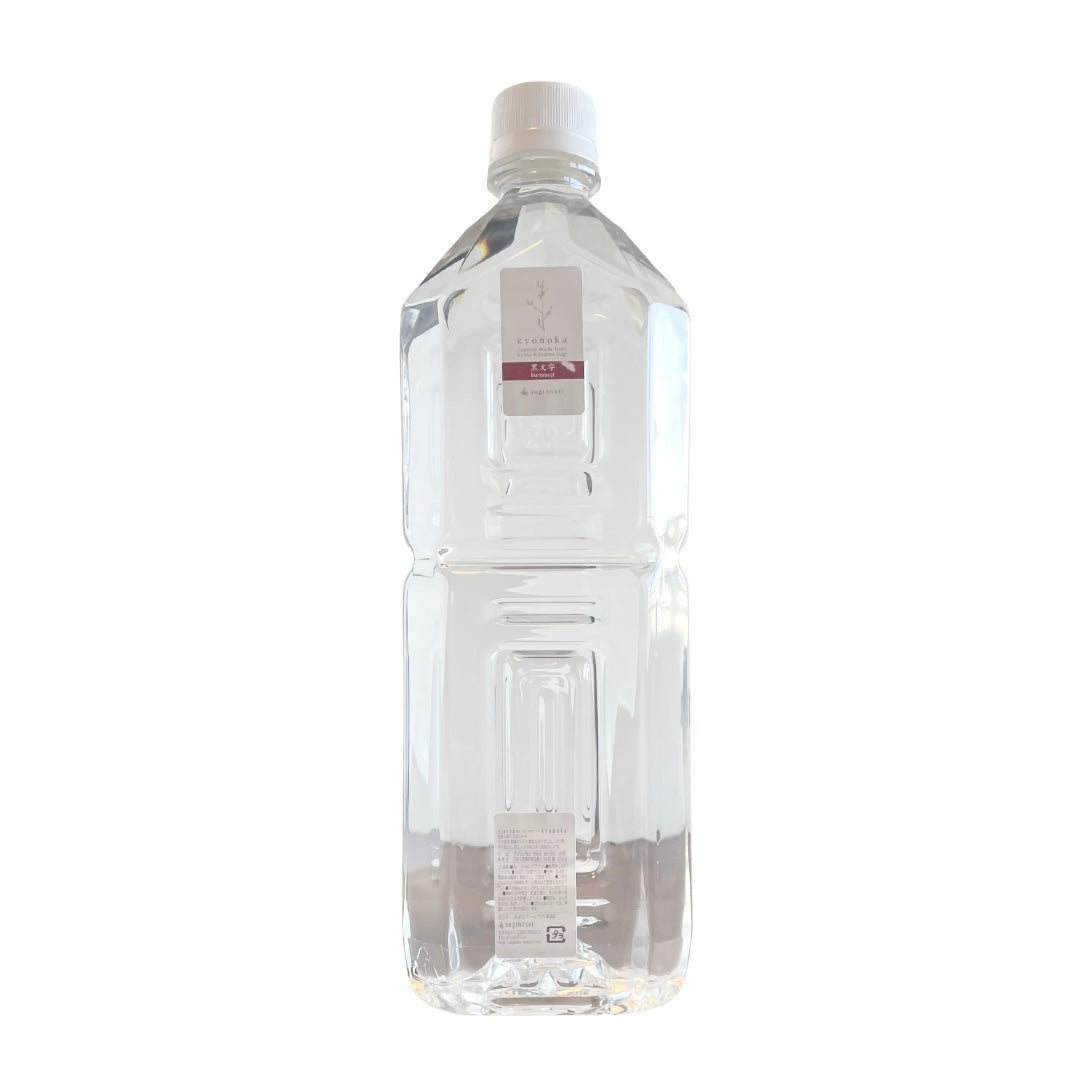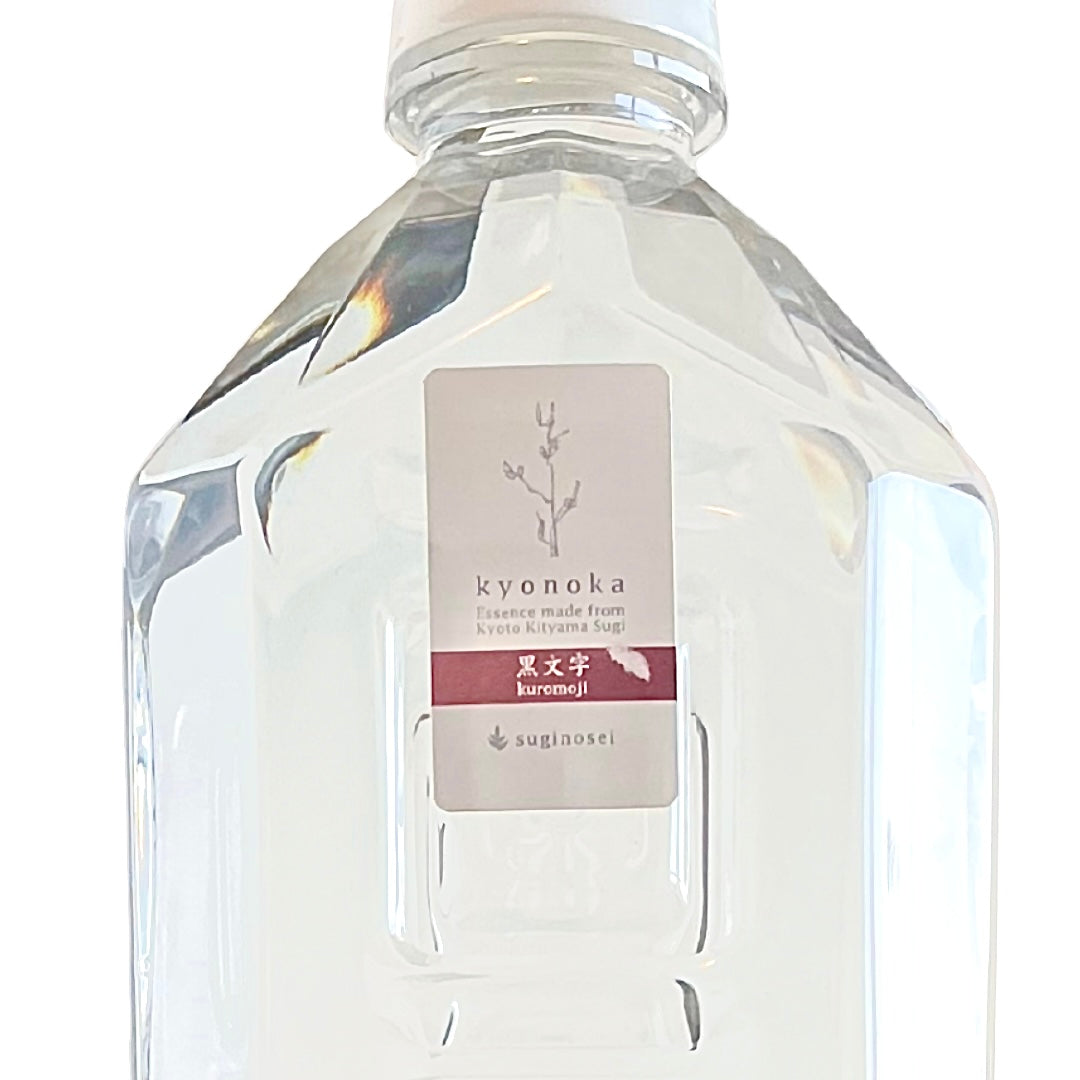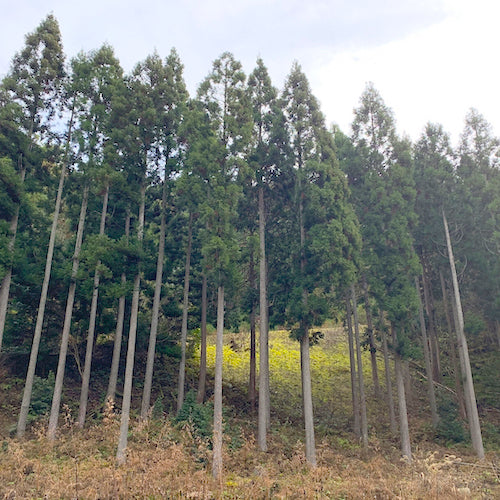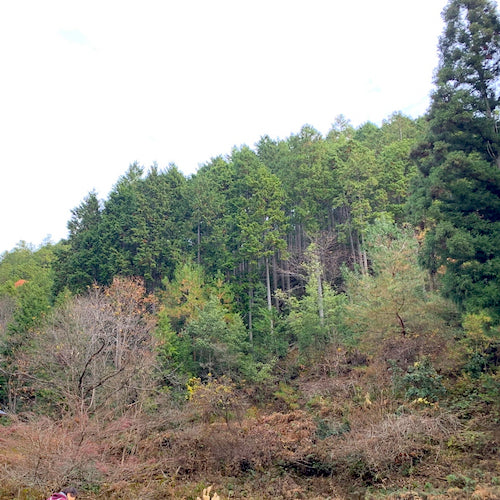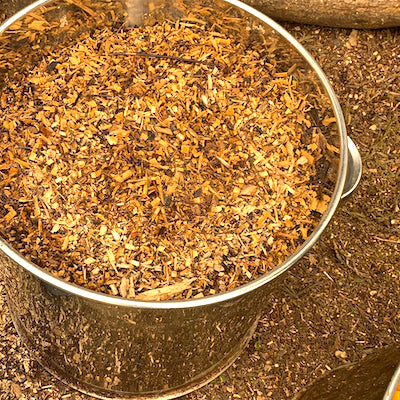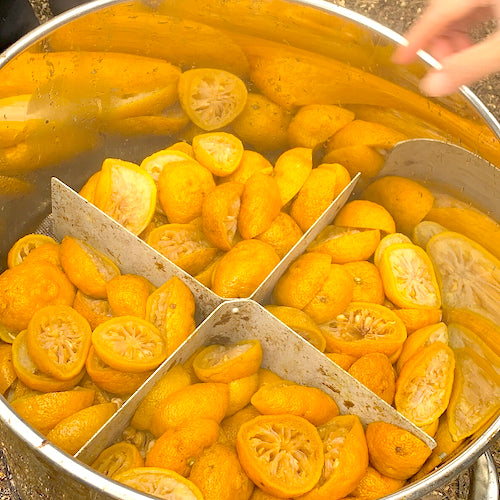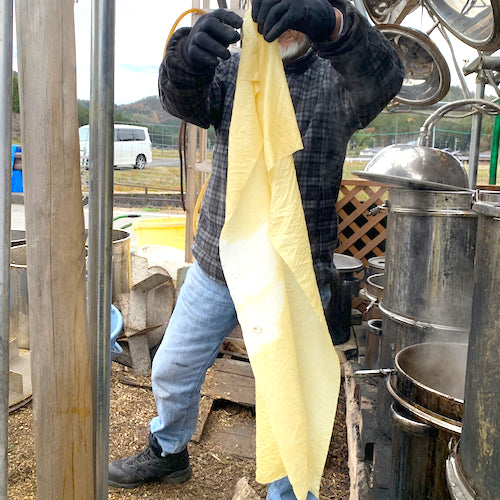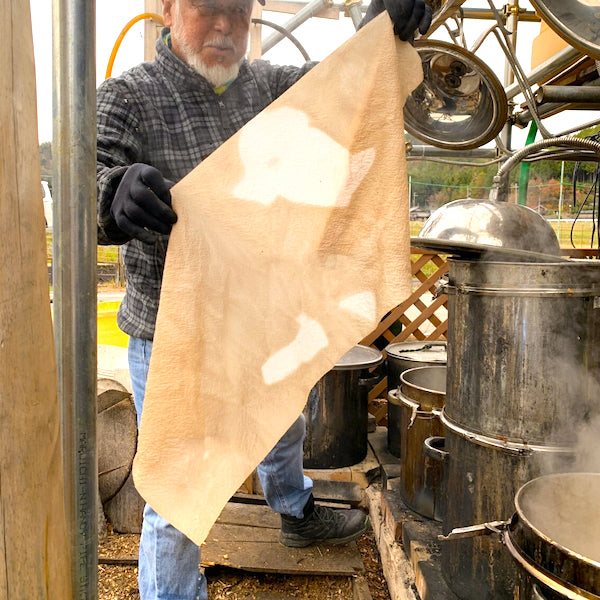 素晴らしい芳香蒸留水でした
クロモジの落ち着くとてもいい香りで、化粧水代わりに使用してます。大変良い製品でした。
蓮實様
クロモジフローラルウォーターへのご感想、ありがとうございます(^^)
クロモジは化粧品に使っても大変優秀な植物です。ぜひ、たっぷりと香りを楽しんでください。
優しい癒し
透明な液体が醸し出す仄かな香り。
直接嗅ぐと感じられる木の蒼さが
スプレーするとクロモジの甘さと混じり合い爽やかになります。
主張し過ぎない香りなので
家族に気づかれずに(それはそれで問題だけど·笑)独り贅沢に楽しんでいます。
くじらんまま様
この度はクロモジフローラルウォーターのレビュー、ありがとうございます(^^)
ほんのりと優しい香りで、とっても使いやすいのが芳香蒸留水のいいところですね。
気軽にシュッと、大容量ですので気兼ねなくお使いください♪
2023/3/23
2023/3/23
イベントワークショップのため大量に使用させていただきました。 すごく華やかで癒される香りで、他社のフローラルウォーターよりも質が良いように思います。 リーズナブルな価格で、発送も早くて大変助かりました。 ありがとうございました。
レビューありがとうございます!まとめてお買い上げいただき嬉しいです。精油の蒸留過程で大量に出る芳香蒸留水、たくさん使っていただけると生産者さんも喜びます(^^)
また、色んな使い方をしていただけたらなと思います。今後ともよろしくお願いいたします。
素晴らしい芳香蒸留水でした
クロモジの落ち着くとてもいい香りで、化粧水代わりに使用してます。大変良い製品でした。
蓮實様
クロモジフローラルウォーターへのご感想、ありがとうございます(^^)
クロモジは化粧品に使っても大変優秀な植物です。ぜひ、たっぷりと香りを楽しんでください。
優しい癒し
透明な液体が醸し出す仄かな香り。
直接嗅ぐと感じられる木の蒼さが
スプレーするとクロモジの甘さと混じり合い爽やかになります。
主張し過ぎない香りなので
家族に気づかれずに(それはそれで問題だけど·笑)独り贅沢に楽しんでいます。
くじらんまま様
この度はクロモジフローラルウォーターのレビュー、ありがとうございます(^^)
ほんのりと優しい香りで、とっても使いやすいのが芳香蒸留水のいいところですね。
気軽にシュッと、大容量ですので気兼ねなくお使いください♪
2023/3/23
2023/3/23
イベントワークショップのため大量に使用させていただきました。 すごく華やかで癒される香りで、他社のフローラルウォーターよりも質が良いように思います。 リーズナブルな価格で、発送も早くて大変助かりました。 ありがとうございました。
レビューありがとうございます!まとめてお買い上げいただき嬉しいです。精油の蒸留過程で大量に出る芳香蒸留水、たくさん使っていただけると生産者さんも喜びます(^^)
また、色んな使い方をしていただけたらなと思います。今後ともよろしくお願いいたします。